Impact of Data First Approach in Marketing - ROAS Improvement from 2.4x to 7.8x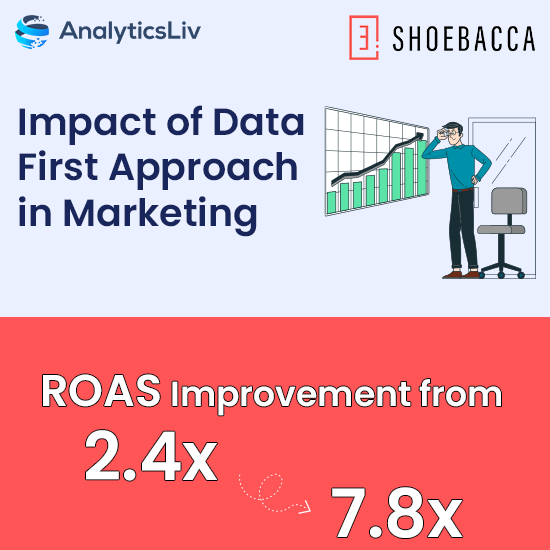 CLIENT:
Shoebacca is an online retailer of footwear, clothing, and accessories for men, women, and children. Founded in 2002 on the principles of philanthropy and community. A Texas-based company that offers one of the largest assortments of footwear and apparel, a perfect fit for all.
CHALLENGE:
The challenge was to improve the ROAS
APPROACH:
Accurate Measurement, Smart Bidding and Data first for any decision making.
RESULTS:
ROAS Improved from 2.4x to 7.8x